Florián Benkovič was a well-known folklore musician born in 1904, living in the small village called Závod in west Slovakia. Civic association Záhorácky folklór o.z. with a mission of preserving the history and culture of the region Záhorie collected the original musical notations of Florián's music written by hand by the artist himself. In this case, they decided to create a book about the life of this great artist containing also the transcript of his traditional music.
Book Design |
Editorial | Print
Florián Benkovič 
with his violin and trumpet.
The main distinguishing element of traditional clothing in the village of Závod was a magenta satin ribbon often supplemented with colorful knitted floral patterns.
The bookbinding is therefore made with exposed sewing, where the knitted floral motives on the book spine are created by squares printed in the middle of the sheets.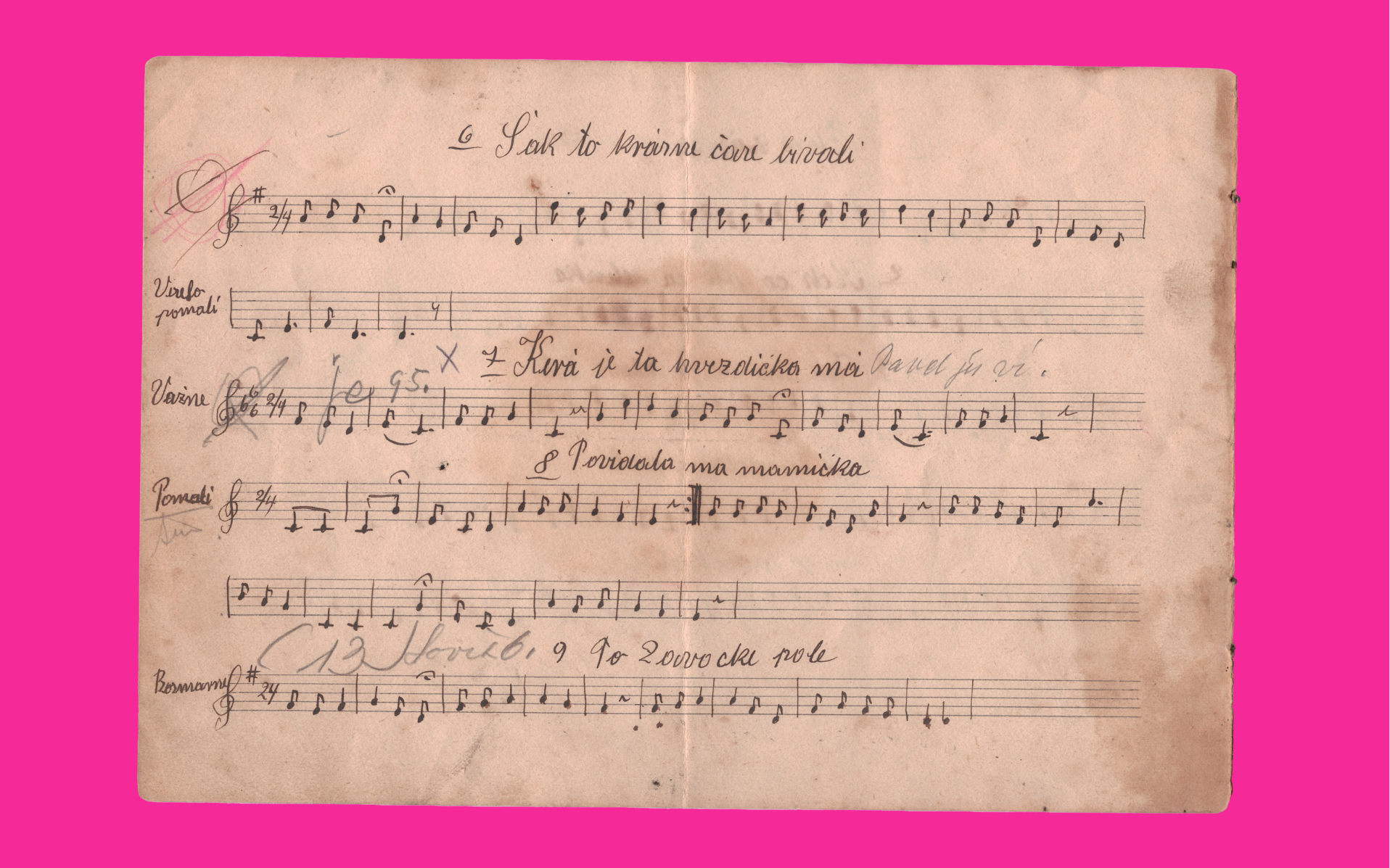 Created in 2022 for Záhorácky folklór o.z.
Photography © Jakub Majerčiak.